Meet Megan Wells
About Megan
Megan Wells's storytelling is both charming and mesmerizing — a delicious combination of storytelling warmth with the emotional dynamics of great theater. Trained as an Actress, Megan discovered the art of Storytelling twenty two years ago at the National Festival in Jonesborough. Rafe Martin advised her, "Find stories you love and tell them." So. She did.
Megan has won three national awards as a solo artist, storyteller and theater director. She has been touring her storytelling and original performances for twenty two years — one woman shows and story programs from world myth, folktale, literature, history and personal experience.
Megan is beloved for her precision of language, wisdom of insight, and riveting character portrayals. Her most popular programs include: Bram Stoker's Dracula, L. Frank Baum's Wizard of Oz, Scheherazade, Ray Bradbury's works, the Trojan War and historical enactments of composer's wives and lovers. Whether she is performing on stage at National Festivals or telling folktales to children at the Chicago Symphony Orchestra, Megan's charisma creates an unforgettable experience of story.
2015-16 Offerings:
Video
Storytelling Shows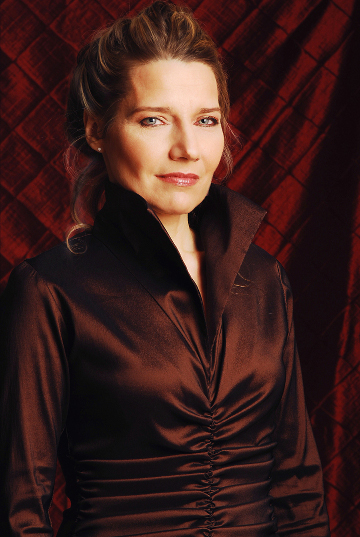 45, 60 Or 90 Minutes - Customized To Audience Age And Venue. With Or Without Costume And Simple Set.
Dracula

A tour-de-force, one-woman performance of the original novel.

The vampire story that shocked the world! Experience the gothic thrill of Bram Stoker's masterpiece by actress and storyteller Megan Wells' in her powerful and elegantly horrific one-woman show. Winner of the Chicago theatre community's prestigious Joseph Jefferson Award, storyteller Megan Wells is a master of the long form storytelling genre and, in the telling of DRACULA, she crafts a chilling performance.

You'll see Mina Harker not as a victim, but as a heroine who understands that we are, each of us, one bite away from the Vampire Hunger.

Megan Wells combines the worlds of theater, writing, and storytelling. As a national award-winning Story Performer, Megan has been touring her epic story experiences while continuing to explore the gifts of story within the theater arts. Megan seeks to engage the dynamic gifts of theater with the imaginal intimacy unique to oral narrative

Wings Of Love

From the greco-roman myth of psyche and eros.

Helen's Troy

The Mythic/Historic Trojan War.

Mozart's Sister

Maria Anna Mozart Telling Her Family Story.

Maura's Eyes

An Irish Girl's Experience Of Ellis Island.

Firebird!

Set In Sweden As a Myth Of The Midnight Sun.

Scheherazade

A storyteller heals her king with stories of arabian nights.

The Speckled Band

Sir Arthur Conan Doyle's favorite Sherlock Holmes story as told by Helen Stoner, the main female character.

Daisy's Gatsby

If Daisy Buchanan had written the tale.

Saint And Sultan

St. Francis Meets The Sultan Of Egypt During The Fifth Crusade.

According To Magdalene

The Journey From Thursday To Sunday.

The Riddle Quest

The Arthurian Loathly Lady Found In The Canterbury Tales.
Folktales, Fairytales, Myths, Legends
Any Length, Any Age -- Customized To Audience And Venue.
Greco/Roman:

The First Winter

Myth Of Demeter And Persephone.

Medusa

Myth Of Perseus And The Snake Headed Monster.

King Midas

Myth Of An Over-Reaching King.

Apollo And Phaeton

Myth Of An Over-Reaching Son.

Theseus And The Minotaur

Myth Of a Warrior Becoming Wise.

Pygmalion: Myth Of Wanting

When a Sculptor Tempts Perfection.

Celtic / Arthurian:

Carodoc Of The Withered Arm

How Carodoc Meets a Sorcerer's Challenge

Tir Na Nog

Oisin Son Of Finn And The Land Of Youth

Bog Moon

When The Moon Walked The Bog.

The Stolen Bairn

Three Gifts To Win The Queen Of Fairies.

Hudden And Dudden

Two Brothers And One Bowl Of Berries.

Sealskin Soulskin

Up From The Water And Back Again.

English/German/French/Italian:

Hansel And Gretel

What a Witch Must Eat.

Spoons

a Variant Of Cinderella

Grimm's Cinderella

Another Cinder Girl And Her Mother's Doves

Filagranata

An Italian Rapunzel Of Pomegranates And Chocolate

The King's Wolf

A Variant Of The Werewolf Tradition.

Polish/Russian/Turkish:

Jan And The Snake King's Crown

Be Careful What You Wish For.

The Frog Princess

Three Sons, Three Arrows, Two Wives And a Frog.

Vila

Sitting By The River Brushing Her Long Hair.

Why Fox Has White Paws

Oh That Scroungy, Messy Fox.

The Mirror, Carpet And a Lemon

When The Princess Shrivels From Grief.

Morgiana's Dance

From Ali Baba And The Forty Thieves

Scandinavian:

Fox And Bear

One Up, One Down, On And On.

Tittleture

Straw To Gold And Hidden Names.

Billy Goat's Gruff

Trip-Trap, Trip-Trap, Trip-Trap

Mexican/South American/Native American/Inuit:

Maize

"…What a Wonderful Smell," Thought Fox.

Rabbit And Jaguar

Which Is The Boss?

Raven And Whale

When The Lamp Goes Out.

Bending Willow

When The Young Girl Finds Clean Water.

Butterflies

When Great Mystery Cured Tears.

Skeleton Woman

Puzzling The Broken Journey Of Love

First Flute

The Gentle Spirit Of Beauty.
Programs from literary sources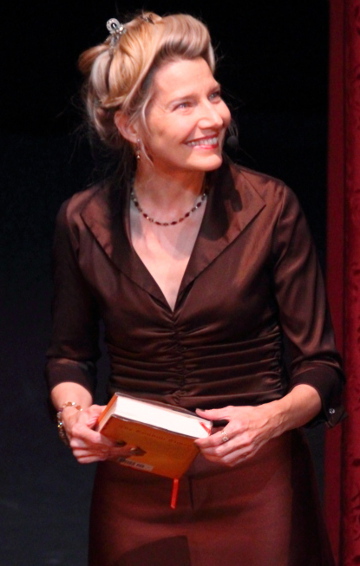 45, 60, 90 Minutes Programs Customized To Audience Age And Venue
Wizard Of Oz

By l. Frank Baum

Alice In Wonderland

By Lewis Caroll

The Canterville Ghost

By Oscar Wilde

Fisherman And His Soul

By Oscar Wilde

Dr. Jekyl And Mr. Hyde

By Robert Louis Stevenson

Oliver

By Charles Dickens

The Ugly Duckling

By Hans Christian Anderson

Mr. Ice Cold

By Gahan WilsonBaum
Ray Bradbury Stories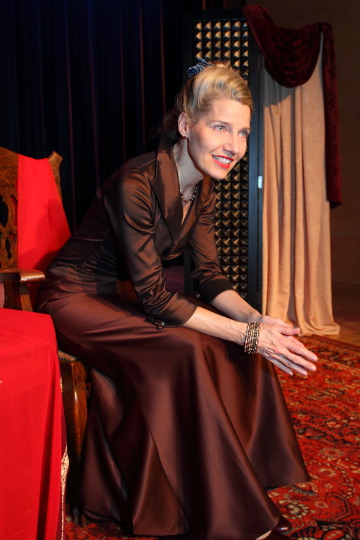 Single Stories Or a Full Program For Teen And Adult Audiences; as Artistic Director of the Ray Bradbury Storytelling Festival I have been granted rights to tell his work.
Dandelion Wine

The Lonely One, Lime Vanilla Ice, Alive!, Cream Sponge Para-Lightfoot Tennis Shoes, Statues, Time Machine

Something Wicked This Way Comes

Mr. Dark, The Dust Witch

Other Shorts

Bless Me Father, The Screaming Woman, Death And The Maiden
Personal And True Stories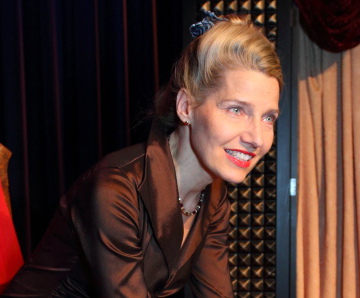 Single Stories Or Full Program Customized To Audience Age And Venue
Thom's Dream

A Friend Has a Visionary Dream

Sanctuary

An Elephant Comes Home

Mouseling

a Mouse In The House

Mountain Stars

Family Vacation, 1968

Clam Chowder

A Martha's Vineyard Anniversary

M&M's

Explaining The Birds And The Bees

You Don't Need Much

Papa's Advice

Eagles

Falling In Love On The Wing

Step On a Crack

You'll Break Your Mother's Back

An Owl Wing And An Apple Tree

A Long Way Home Again

Red Boot

The Great Chicago Snowstorm Of 1967

Helianthus

Eloping To A Field Of Sunflowers

In The Cave

What Forgiveness Can Do

Rabbits And Tulips

And Then There Was Hannah

Anuerysm

What I Can't Get Out Of My Head

The Lord's Wife

Oh, She, With The Long, Long Hair
Ghost And Halloween Stories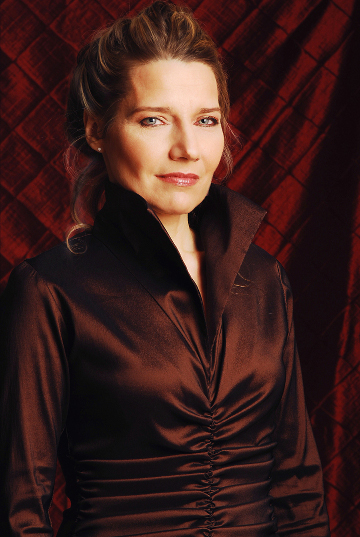 Customized To Audience Age And Venue
Lavinia Nebbs

Through The Midnight Ravine.

The Derelict

a Mysterious Ship Of Mould.

Mr. Ice Cold

Here Comes The Ice Cream Man.

Marley's Murderers

All Night In The Wax Museum.

Skeleton Woman

She's Insatiable.

Dr. Jekyl And Mr. Hyde

What Lurks Beneath The Surface.

Queen Morgause

Boiling The Cat.

Sister Catherine Mary

What Happened In The Churchyard.

Monkey's Paw

Be Careful What You Wish For.
Biblical Stories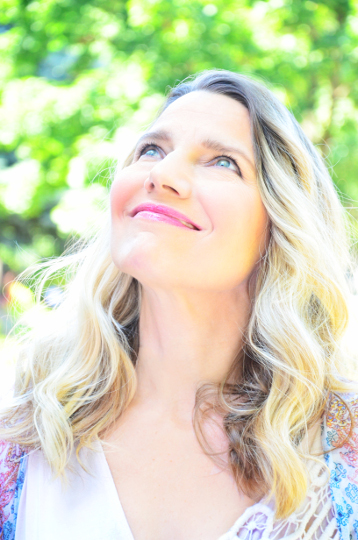 Single Stories For Worship Or Religious Education Programs
Esther
The Samaritan Woman
Joseph's Nativity
Mary's Joy
The Woman At The Well
Priscilla And The Early Church
Paul's Conversion
Noah
The Last Supper
Mary Magdalene
Story And Song: With Songwriter Amy Lowe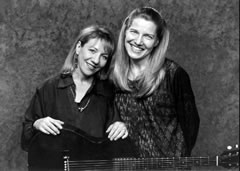 45 To 60 Minutes Story Programs With Music — Great For Schools, Club, Libraries And Historical Societies
Fire In Boomtown

… A Story/Musical About The Great Chicago Fire Of 1871 Parent's Choice Best 25 Of 25 Years, 2005; Parent's Choice Gold, 1999; The Association Of Educational Publishers (Ed Press) Distinguished Achievement, 1999

All Aboard!

… a Story/Musical About The Transcontinental Railroad.

Island Of Hope

… a Story/Musical About The Ellis Island Experience.
Story Collaborations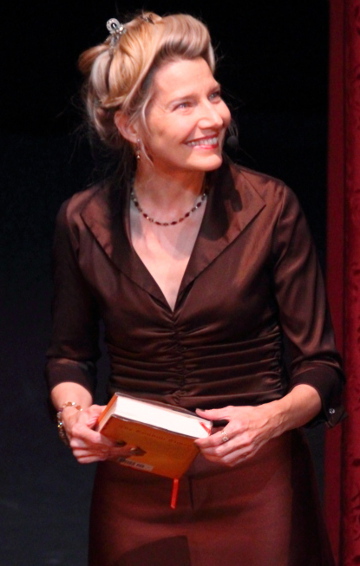 Customized To Audience And Venue
Lime Vanilla Ice

With Storyteller Jim May

Elephants

With Storyteller Jim Pfitzer

Song Of Dupage

With the Glen Ellyn's Children's Chorus

Beauty/Beast

With Storyteller Loren Niemi

Nordic Wolf

With Chicago a cappela
Composers And Their Lovers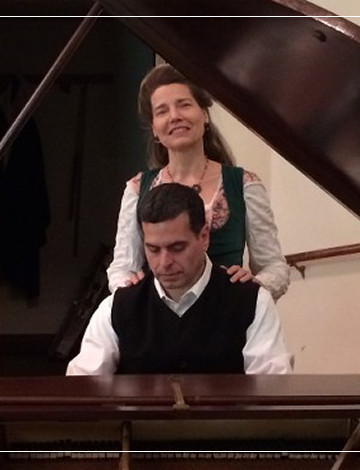 With Pianist Chris Garofalo
60 Minute Programs - Requires a Piano At Venue. Historical Characters Can Include a Q&A With Character (In Costume With Simple Set) With Or Without Costume And Simple Set
Mozart's Sister

Maria Anna Mozart Tells The Story Of Her Family

On Loving Robert

Clara Schumann Confides a Very Difficult Decision.

Leaving Chopin

George Sand Describes And Defends Her Romance.

The Hands Of Liszt

Princess Caroline Was Never Allowed To Marry Her Franz.

Two Shots To The Breast

Lilly Texier Was So Madly In Love With Claude Debussy.
Historical Characters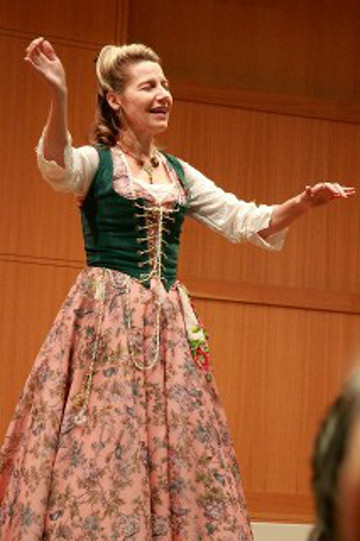 In Costume With Simple Set - Can Include a Q&A With Character
Eleanor Roosevelt

On Discovering How To Be Useful

Hilary Clinton

Speech At The Un Women's Conference In Beijing

Juliette Low

The Formation Of The Girlscouts

Scheherazade

The Key To Healing a King.

(See Composer's Lovers In The Category Above.)