Annette Harrison - Workshops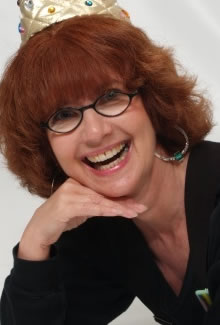 Workshops for educators and librarians
Annette believes strongly in storytelling across the curriculum. Workshops are a way to share her enthusiasm!
Stories to the Rescue! Stories for Children to Grow On

Children face many problems such as bullying, intolerance and self-esteem. This workshop will demonstrate how stories can be a powerful problem-solving tool. Come ready to have a playful, fun-filled experience!

Catch the Storytelling Bug!

Learn how to tell stories. Annette will take you step-by-step through the basic storytelling fundamentals. Fitting stories into the classroom curriculum will also be addressed. Come ready to tell stories and catch the storytelling bug!.

Let the Stories Do Your Talking

In this fun-filled, high energy, hands-on storytelling workshop Annette will demonstrate how stories can be an effective teaching tool in the character education of our children, Instead of knocking them over the head with do's and don'ts, TELL A STORY. The messages come through loud and clear in a very entertaining way.

Storytelling and Literacy

The classroom is a place of discovery, celebration and growth. This workshop will demonstrate how the telling and listening of stories opens the imagination to discovery, promotes joyful celebration, encourages problem solving and good listening skills. Great handouts and storytelling tips!

Abraham Lincoln Bicentennial: Creating Historical Storytelling

If you are interested in Abraham Lincoln, this workshop is for you! I will teach how to gather historical information and shape it into a dynamic storytelling presentation! Lots of storytelling!