Annette Harrison - Community and Educational Storytelling Programs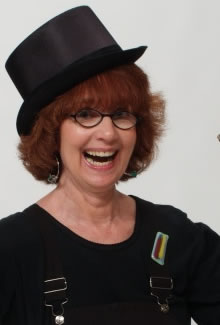 Living History Storytelling
Annette combines her love of history and storytelling in her blockbuster History Tellings. Her stories bring Missouri and American history alive!
Character Education, Multicultural, Environmental, and More!
Stories teach, touch our emotions and help us understand our world. Here are some of the many programs that reflect this philosophy:
After School Storytelling Programs
Annette's afterschool storytelling programs are designed to build community among the students. She generates excitement, awareness and the joy of working together!
CELEBRATE MISSOURI: Stories that Make Missouri Unique

Animal Folktales and Fables

Be All That You Can Be

Leaping Literacy!

A Celebration of the Earth

From the Inside Out: Multicultural Tales

Bullies, Bullies Everywhere!

Kindness is Catching!

Back to the Fairytales

Stories Along the River

Storytelling à la Matisse

Language & Laughter