Annette Harrison - Storytelling Programs for Preschool Aged Children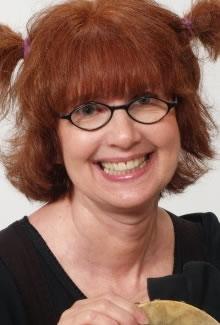 Shows Especially for the Young Ones
Young children learn through play.They also learn by listening and internalizing stories. This dynamite combination—Annette calls it "storyplaying"—is the basis for the following programs:
Animal Folktales and Fables

Bugs and Butterflies

The Cat's Meow: Storytelling to Crow about!

A Celebration of Silly Stories

Kindness is Catching!

Princess Tales

Stories Rock!